Irish Linen Tablecloth. This 100% Irish Damask Linen Tablecloth is made in Ireland. The quality of this fine fabric is a result of the natural linen and techniques perfected through the generations.
Please allow up to 3 working days approx. for this item to dispatch, even using our express service.
Functional for use in your home, whether in the kitchen or dining room or ideal as a gift for a wedding anniversary, birthday, retirement gift or any other special occasion.
Rectangular Tablecloth measures 72 inches x 108 inches.
This long-lasting, elegant tablecloth is available in a variety of patterns;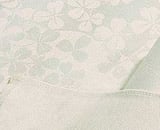 Shamrock Tablecloth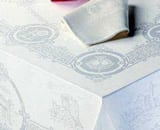 Celtic Tablecloth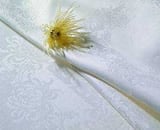 Chrysanthemum Tablecloth
Also available in a selection of other sizes here: http://www.irishshop.com/irish-linen-gifts.html