St. Patrick's Day is the most important day in the Irish calendar and we want you all to celebrate it in some way this year. We won't have any parades to go to or to watch but we can still have fun and celebrate this special day. There are still numerous ways to enjoy the holiday and toast Ireland and Irish family ties the world over.
As you know, St. Patrick's day is all about the color green, so on the day be green, be proud and have some fun. Let's be honest we all need a lift and a little boost and we feel this year's St. Patrick's day is the perfect opportunity for just this.
Our range of St. Patrick's Day Irish gifts can be seen here
At IrishShop.com, we have everything you'll need to show your true colors on the day, support Ireland and to show your heritage. We have items ranging from clothing to Irish jewelry to glasses and everything in between that you can think of, so have some fun and take a look and see what catches your eye.
Here's what you can get for the big day;
For us, Irish clothing whether its traditional clothing like Aran knitwear or more celebratory such as our range of Guinness tee-shirts and hoodies, they are for all year round.  The beauty of our Irish clothing range is that you can wear them all year round and they are not just for March 17th each year. It is our belief that our clothing range features modern designs that help create a look that is both fashionable and functional and crosses many different age groups.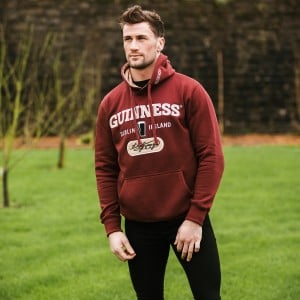 Irish up your home with the help of IrishShop. We can offer you;
Framed family crest prints
Classic Irish pub signs
Framed Irish blessings
Personalized photo frames
House welcome signs/plaques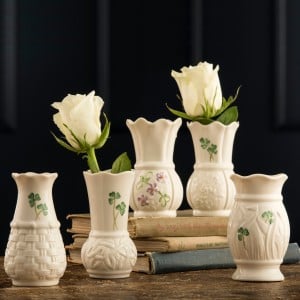 We also have a number of Irish products and gifts for your home when you can party again and have people over once again. We have;
Coat of Arms Wine glasses
Tavern and Pint Glasses
Personalized flasks
Tumbler glasses
We have over 1400 Irish jewelry products waiting for you and no matter what your taste or budget may be, we have something for everyone. All of which are distinctly Irish, made in Ireland, and sourced in Ireland.
We are proud to say that our passion and expertise IS Irish Jewelry and Celtic jewelry and we would love to help you find your next Irish jewelry piece right from the heart of Ireland. Be it for this year's St. Patrick's Day or the next.
Our range of personalized Irish Jewelry comes from the heart of Ireland. If you are looking to show off and celebrate your Irishness or your Irish heritage this St. Patrick's Day then a piece of personalized Irish jewelry is just the thing you need. We have a full range of men's and women's items including rings, necklaces, and more. The most popular year on year would have to be our range of Coat of Arms and Family Crest jewelry seen here.
For us, we believe that personalized Irish Jewelry is simply a gift that means more.
Our top tips for this year's St. Patrick's Day
Wear green
Treat someone to an Irish gift
Cook some traditional Irish dish
Watch an Irish movie
Have a great day!
If you are thinking of getting a friend, family member, or partner something Irish this year to help celebrate St. Patrick's Day (virtually anyway) we can certainly help. Get in touch with us today and we would love to help steer you in the right direction in terms of Irish Jewelry, Clothing, or Gifts.