People sometimes wonder where we find so many great Irish products (over 2000 and counting) to offer to our valued customers who have such a wide variety of different tastes, needs and expectations. Every year in Dublin, Ireland the IrishShop team heads to Ireland's Creative Expo, Showcase Ireland to meet with our suppliers and preview the new and exciting Irish Jewelry, Clothing, Gifts and Crafts we can expect in the coming months.  For us this is New York Fashion Week, Fall Season Preview, The Superbowl and St. Patrick's Day all rolled into one. It is not always easy and that is why we love when you offer us suggestions, comments and feedback.
Over 400 exhibitors from all over Ireland were displaying their products at this year's event, so it was a busy week for our buyers meeting with your existing favorites and searching for all the best new Irish gifts. We are delighted that Solvar Jewelry continue to keep up their reputation for quality and innovative designs and we look forward to offering exciting new jewelry lines that we selected for you in 2014.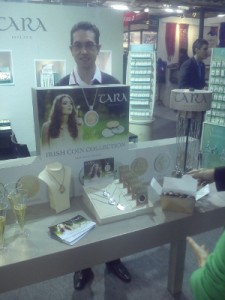 Since we launched Grange Celtic Jewelry on IrishShop last year the feedback has been amazing and we have even more new, innovative designs due to become available in the coming weeks. Like the two jewelers above, Shanore and Boru  Jewelry are also based in Dublin and will be continuing to expand their ranges on IrishShop.com in 2014.
Irish fashion is a huge part of the Showcase event and this year saw a number of runway shows featuring the best of Irish design. A lot of contemporary fashion, less easily identifiable as distinctly Irish, but of immensely high quality nonetheless was on display, but our buyers were on the lookout for the traditional Irish favorites, but to find characteristic and stylish takes on those winning designs.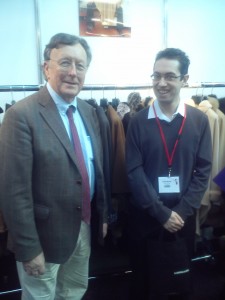 We are happy to report that we not disappointed and look forward to working with Carraig Donn Knitwear and Jimmy Hourihan amongst others. For the first time we expect to have menswear available from Hourihan's to complement our existing range of Irish hats and caps from some of the country's best known cap makers Hanna Hats and Shandon. Warm and comfortable knitwear in cardigans, sweaters and shawls are what we've come to expect from Carraig Donn and the new collection due before Fall 2014 is sure to be as popular as ever, with new styles and colors as well as the return some bestsellers.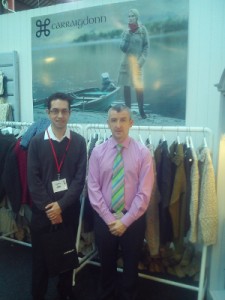 It is great to meet those vendors that we already know and work with so we can bring them your feedback and tell them what our customers like and expect from their products it is also a chance to find some great new ideas and find up and coming products and talented craftspeople. Last year at Showcase we met the Counties of Ireland Jewelry team and launched their unique line of jewelry on IrishShop.com shortly afterwards. We have since been able to offer a new framed wall hanging and stylish new packaging. Shortly we will be able to provide personalization for the pendants and new jewelry in this range.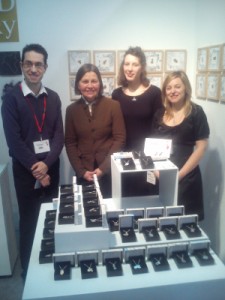 We love to see gifted, artistic craftspeople doing what they do best and know that our customers have a keen eye for spotting the best of Irish creativity too. New Irish heritage and mother's day gifts from Ireland are sure to please.
Our buyers will continue to seek out the best Irish merchandise all throughout the year. Be sure to IrishShop.com and our New Items pages regularly for the ultimate source all new Irish Gifts.